Crypto Asset News Update!
It's been a stunning day in paradise, i've finally been forced to put pants on & actually do some work again, so apologies for the delay between Crypto Asset News!
So without further delay……
Letsssss goooo!
1) Lets talk about China, you know, that big land mass below Mongolia, you know, China, yea that China! Say it with me one more time……………..(in your best Trump voice)…………….CHINA!!! Ok guess who is the 2nd biggest holder of Bitcoin in the world? You guessed it, Azerbaijan! Don't be ridiculous! It's CHINA!!! They have 194,775 Bitcoins! Well slap me on the ass & call me Susan! How on earth did they get all those? I shudder to think! Maybe Jack Ma has an idea?
2) And the 1st you ask? The Greyscale Trust. That is where some of the wealthiest people in the world invest indirectly in Bitcoin! It's how they get back door ownership of it but of course they wouldn't manipulate the market, would they? They have 653,632 of the buggers BTW! Grayscale also just added Solana to the books. Where is that software tech Barry Williams? He recently called Solana a "shit coin". Apparently I couldn't possibly understand why he is right to make that call, what on earth would the wealthiest people in the world know about investing! lol Barry!
3) While the XRP case drags on, one wonders if there is anymore room on Gary Ginslers face for the egg! The dirtbag is worth $120million, for that that is worth! Check back in this time next year when we report his wealth at being at least double!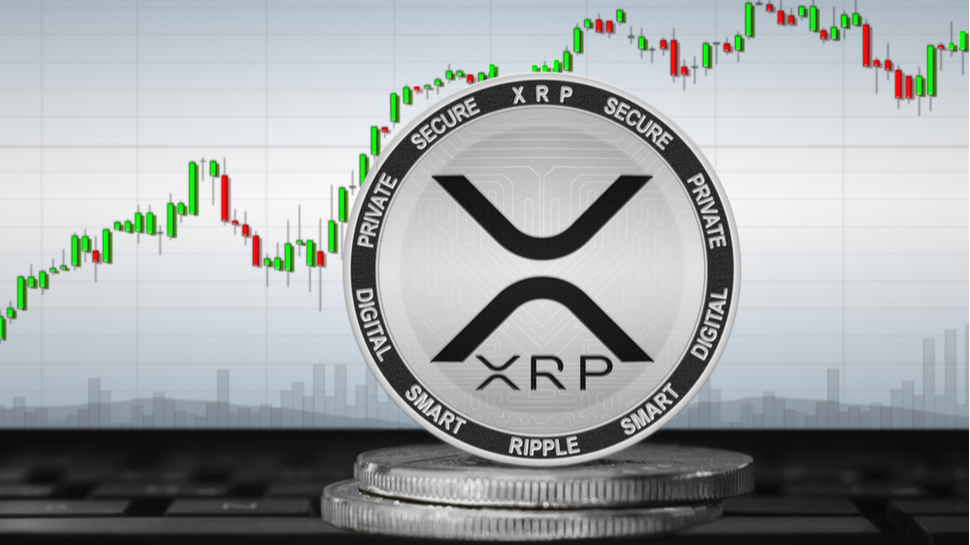 4) Within two years the UAE (United Arab Emirates) will shut down 50% of its government service centres & turn them into Digital Platforms! Guess what platform? XRP! Funny how the court case rages on yet behind the scenes the stage is being set for XRP to pop as we learn about more & more adoption!
5) An XRP whale with 100 Million tokens has added 334 Million XRP to their wallets! And if that wasn't enough to blow the backside of ya pants off then check this out! 16 Million XRP was recently transferred from an unknown wallet to the ZB exchange which is located in Hong Kong making this known to the CCP!
6) China's annual banning of Bitcoin was a bit of a flop this year. It's a bit like a Michael Saylor Tweet announcing he's bought even more BTC (he's got over 114,000 of the suckers!).
Here's a reminder of previous CCP BTC bannings & how the market reacted…
– 2013 China Ban BTC = 50% Dump
– 2017 China Ban BTC = 26% Dump
– 2021 China Ban BTC = 5% Dip
Games up CHINA!!! This might be the last time that nonsense announcement has any discernable effect.
6) So where does the US government fit into all this if CHINA owns a big chunk of Digital Gold? The US government have 70,124 BTC! Still got friends that poo poo Crypto? Baaa ha ha ha ha ha! Remember to be nice to them at the BBQ after you rub your moon bag their faces lol.
7) Hope yall bought that bloody dip recently! Are we set to go to the moon in Q4? We certainly hit the ground running last night didn't we! Was nice to see two big green candles & a sea of green across my portfolio! I don't know about you but i'm as bullish as a Spanish Matador.
8 ) The S&P500 is looking shaky in September, while Gold & Silver are well down this year! Both metals approx 7% down, this in contrast to Singapore granting 2 licenses to Crypto Exchanges! Is BTC & ETH the ultimate hedge against a stock market crash?
9) Evergrande missed their 2nd payment in a week, this one $47.5 million. While $300 Billion is a sizeable sum to you & I, and can sound overwhelming its lucky to be 1% of the banks loans so this might turn out to be a fizzer! Certainly will be some fall out but it's not remotely close to the 2008/09 sub prime fall out in the USA. Remember how many Bitcoin the CCP own! They are well keen to create & buy the dips!
10) Massive congrats to those still holding Axie Infinity. That went absolutely bonkers in the last 24hrs leading the charge with over 50% increase to smash all time highs once again to a shade under $120 USD!
11) Mag & Turbo New Lynn are running a special this month with Crypto purchases! Spend $1500 or more & get a 10% discount when paying with Crypto! And yes you can split payment meaning you can pay say 50/50 with other traditional payment methods! And if that's not enough, they'll pay the gas fee's!