Digital Identity System
https://www.digital.govt.nz/digital-government/programmes-and-projects/digital-identity-programme/digital-identity-system/?fbclid=IwAR1pbxfJmAjowS3RY__nT695piudmRFf1CtseVENpGXRWCHcj5YMDiTWK7g
Creating a secure and sustainable digital identity system will make it easier to access a wider range of digital identity services in a consented, trusted way.
In 2018, the New Zealand government committed to a 2-year programme to investigate the requirements for a new and improved approach to digital identity.
Understanding the digital identity system
Digital identity allows people and organisations to use their attributes, such as income, date of birth or proof of eligibility, to access services online.
Digital identity services rely on relationships between individuals or users and service providers, as part of a 'digital identity system'.
The digital identity system is the collection of all the participants, the roles they play and the actions they undertake to allow users to share information in a trusted and secure way.
Proposed digital identity system
The Digital Identity Programme aims to create a trusted, coherent and sustainable digital identity system.
This proposed system uses rules to define how the participants in any transaction work together to consent to share or validate a user's information.
Defined rules and a governing trust framework mean that:
users can access the services they need
users can have greater trust and confidence in how their personal and organisational information is used online
service providers know the information they get is correct and belongs to the right entity
all participants can operate in a trusted, sustainable and coherent digital identity system in New Zealand.
System interactions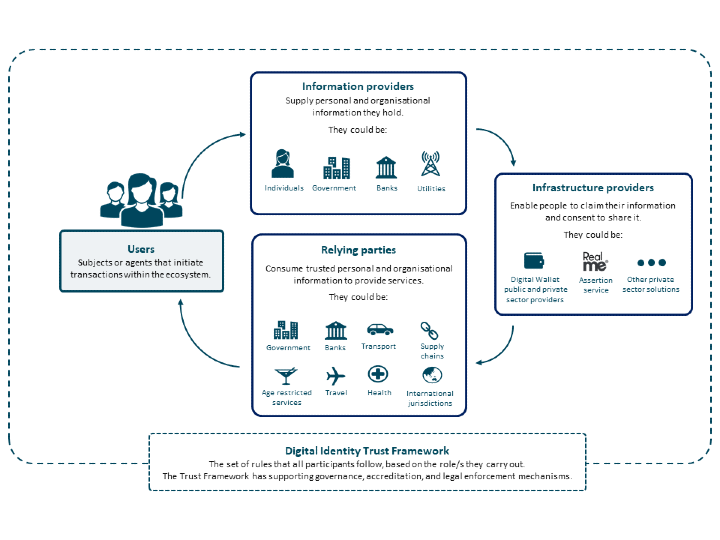 Diagram 1 shows how the interactions and transactions in a future digital identity system could flow.
A user wants to initiate a transaction or gain access to a service from a relying party such as a bank, government, age restricted services, travel or transport.
An information provider such as government, a bank, an individual or utility company, supplies the user's information they hold to the user.
The user shares their information using an infrastructure provider such as RealMe or a digital wallet which enables the user to disclose their information and consent to share it securely.
The relying party receives the information from the infrastructure provider. The user can access the service or complete the transaction from the relying party.
The trust framework includes a set of rules that all participants in these interactions follow based on their roles. The series of interactions can change order, or occur without participation of 1 or more of the parties depending on the user, information need or type of transaction.