Greens to become the new ACT?
The latest poll from Curia has the greens on 6.6%. They traditionally poll much lower on Election day, so 6.6% is squarely in the danger zone. They also have presided as a coalition government over New Zealand becoming a greater emitter of those ghastly CO2 molecules that their voters oh so fear. This will not be sitting well for the Green voters who vote for the green message
In reality, other than the their name, the Greens have about as much environmental impact as a pubic bush fire in an Italian nudest hippy colony.
However, like the ACT party for many years, the Greens now have a life line of the elusive electorate seat. Chloe Swarbrick is the first green MP to win a seat without a hand up from Labour and only the second Green MP ever to win an electorate seat. With the departure of Nicky Kaye, who held the electorate since 2008, fending off the incumbent Judith Tizard and then Ardern twice. The battle ground had changed from the previous years of Kaye dominance
The Ardern versus Kaye days of 2011 and 2014 elections, were dubbed the battle of the babes, with Kaye narrowly beating Ardern both times by out door knocking her on the trail. Ardern had likely hoped that the fact the seat had been Labour since Christ was a baby prior to Kays surprise win in 2008, that simply being labour would bring the seat back to the left. But Kaye hard work and left leaning ideals made her a stalwart in the electorate for 12 years before her retirement in 2020.
The 2020 battle was between a completely unknown Nikki Kaye replacement Emma Mellow, Ardern's replacement Helen White, who frankly came across dimmer than a distant galaxy made up entirely of black holes, and the feisty Swarbrick who cruised into victory in the Auckland City electorate. Well she narrowly won the three horse race.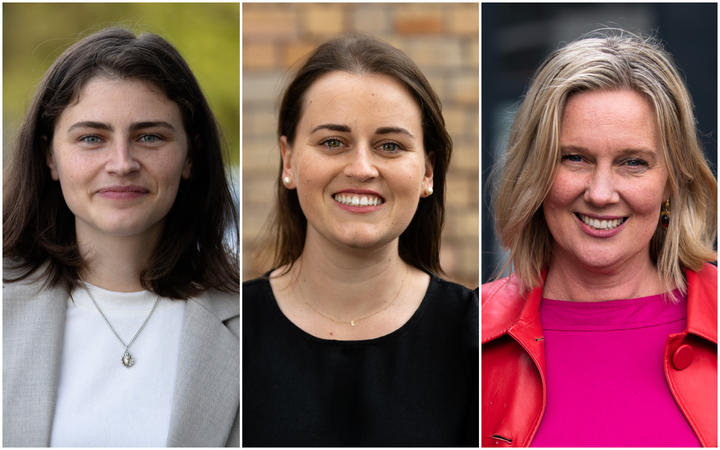 The tally at the 2020 election was as follows
Green – Chloe Swarbrick 12,631 – 35.10%
Labour – Helen White 11,563 – 32.13%
National – Emma Mellow 9,775 – 27.18%
To win a seat candidates need to stay relevant. Swarbrick does pretty well keeping her name in the press with her Demi Neo liberal agenda. Rent Control being her latest masterpiece, which has been found to be one of the worst housing policies globally, here's a quote on rent control
"In many cases, rent control appears to be the most efficient technique presently known to destroy a city — except for bombing."  

Swedish Economist, Assar Lindbeck
But its stuff like this that still gets her media attention. Swarbrick also campaigned hard on the legalise Marijuana campaign and this earned her a lot of admiration, particularly from those who dislike Mike Hoskings. The two personalities had some lively debates during the last election campaign on the referendum and given the country is split 50/50 on the matter, she has launched herself into the role of the most popular Green party MP and finds it easy maintaining her profile.
White manages a little press time, with her latest endeavour having her vying to fight for the removal of restraint of trade clauses in employment contracts. She says it disadvantages the poor, even though the person she is advocating for is the impoverished Tova O'brian. After the poor dear quit at Newshub she wasn't allowed to work for 3 months due to a retrain of trade clause in her contract.
White made it to being a list MP via the long list of list MP's that Labour was afforded in 2020, but will likely be fighting for a job at the next election given she requires Labour to get at least 40% for her to stay in parliament on her current ranking.
As for Emma Mellow, it seems that Nationals short list of list MP's (and a fortuitous internet date) seems to have Ms Mellow not bothering to keep her powder dry.
So the big question is, should National (or another party for that matter) put a high profile candidate in this area. Traditionally the seat was through and through labour, but with a very rapid change in much of its residents, from a socioeconomic point of view, in the past 10 elections the electorate has elected an Alliance candidate, a Labour candidate 4 times, a National candidate 4 times and now a Green candidate.
The electorate can be swayed by a candidate that appeals or one that works har. A National or ACT candidate will appeal to the very changed areas of , Ponsonby, St Marys Bay Herne bay and Waiheke, which were not as affluent areas as they are now.
It would likely be quite a tough task shifting Swarbrick out of this spot given she is likely the most popular Green MP in some time. But the Greens aren't polling well and there will likely be a big mood for a change next year.
This becomes very problematic for the Labour as much as the Greens, if National take the seat off Swarbrick, and the Greens end up under 5%, then this will be a significant reduction in support for Labour. Without the Greens it is likely they would be toast.
If I were National or ACT, I would be searching for a rock star candidate to put in the Auckland Central Electorate.
Big question I who should it be?