Out of the past 43 years, 2021 was the 8th warmest
At +0.134 degrees Celsius above the 30 year mean, 2021 slots into 8th place out of the 43 years that we have true global weather measurements via satellites. NASA have a different take on this with their measurements calling 2021 the 6th warmest ever.
However NASA have a very committed alarmist by the name of James Hensen at the the helm of this organisation who turned up the air-conditioning on the hottest day of the year at a congressional hearing, to make the point that the globe is warming. So I prefer the UAH satellite data provided by the more pragmatic Dr. Roy Spencer and Dr. John Christie.
2021 slots behind the following warmest years.
2016
2020
1998
2019
2017
2010
2015
2021
This year has seen no change to the consistent warming of +0.14 C/decade (+0.12 C/decade over the global-averaged oceans, and +0.18 C/decade over global-averaged land).
Warming is a real thing. The question is, is this caused by the CO2 and Methane created from human energy and food production, or is this in the realm of natural variation?
Here is the what's hot and what is not for the last month of 2021. Note NZ is still warmer than usual. Most of us are feeling it this summer and I doubt there are too many complaints so far.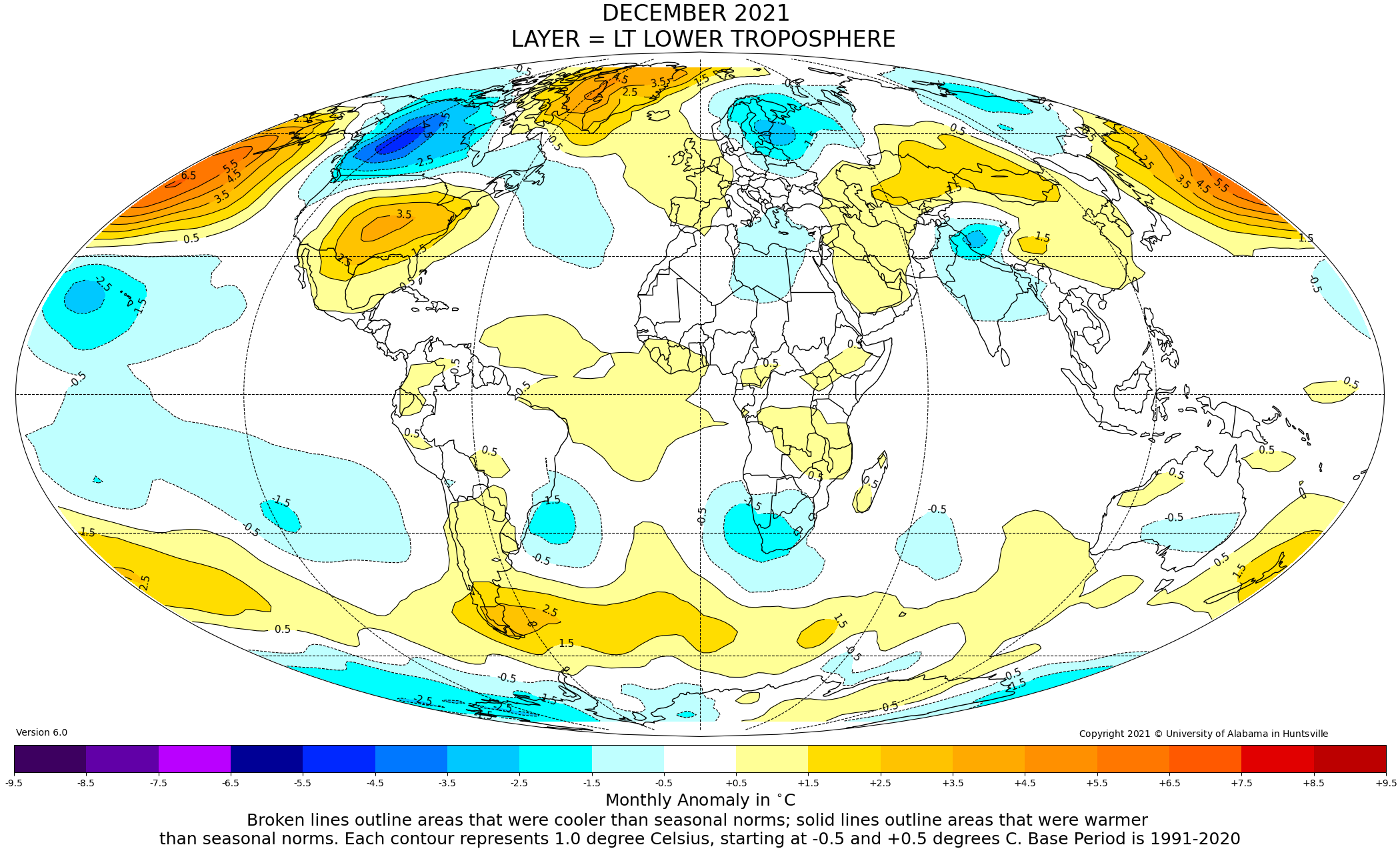 Below is the monthly temperature anomaly since 1979

The below image shows the warming and a little cooling over the past 43 years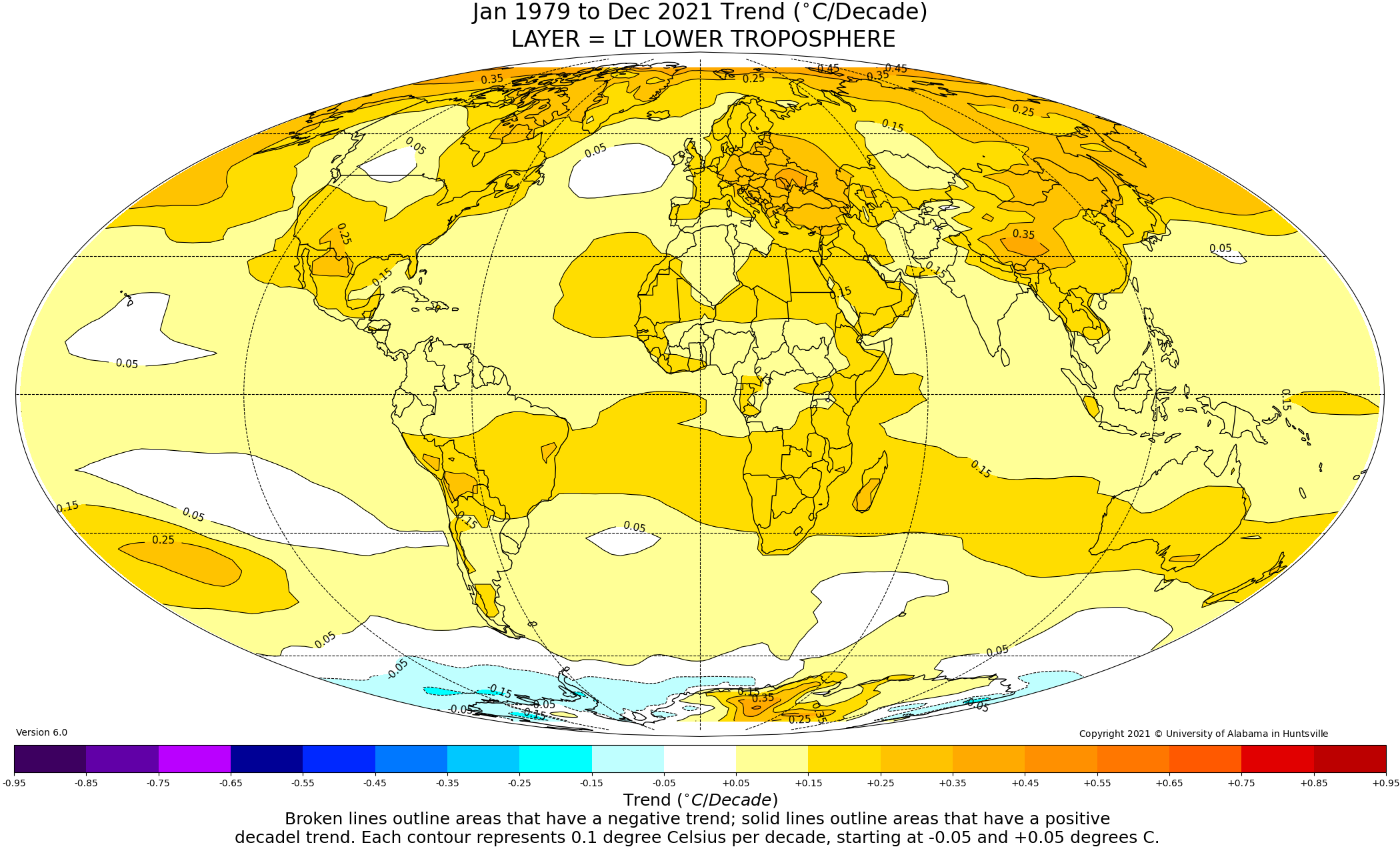 As you can see warming has been occurring. The issue is whether or not it is something to send the worlds population into a panic or not.
Even more importantly, is the threat really CO2? the brightest minds tend to think not, the media driven science though is firmly in the camp that this life providing substance we know as CO2 is the climate villain.